The conference registration is closed. The maximum capacity has been reached.

All participants must Create an Account and register via the Online Registration Form. Please read the instructions below carefully. Please also consider using a personal email account if your work email is connected to institution with high security and privacy settings as email may be transferred to junk folders.
Each participant will receive a Registration number by email after submitting the Online Registration Form. The preferred method of payment is by online card payment. As for payments completed by bank transfer, please proceed with the payment transfer only after receiving your registration number. Payment by bank transfer must include the registration number and participant's name in the payment details.
Online registration will be closed on 16 June 2022 or after filling the capacity of 500 delegates
Contact Information
For any questions you may have in relating to registration please don't hesitate to contact the EELA Conference Secretariat on registration22@eela.org
REGISTRATION FEES
Registration Type

Early Fee

Until 28 February 2022

Late Fee

Until 16 June 2022 or after filling the capacity of 500 delegates

Regular – EELA Member
750 EUR
850 EUR

First Time Conference Attendee – EELA Member

550 EUR

650 EUR

Accompanying Person
200 EUR
200 EUR
All above fees include local VAT 24 %.
All registration deadlines are based on the end of the global day for the date noted. Please make sure to pay your registration fee before the deadline applicable for the selected registration type. If your payment is not received in due time, the latter fee will be automatically applied.
Unpaid or partially paid registrations will not be considered as valid until paid in full.
All registration deadlines are applicable considering the local time (CET/CEST).
Registration Fees Include:
Admission to all sessions
Coffee breaks and lunches
Admission to Welcome Cocktail
Admission to Gala Dinner
Accompanying Person Fees Include:
Admission to Welcome Cocktail
Admission to Gala Dinner
One social tour for accompanying person
Onsite Registration 
Please note that on-site registration will not be possible.  
Social Programme
Welcome Cocktail
Thursday, 23 June 2022
Place: The Byzantine Museum
Tickets: Included in the registration fee
Gala Dinner
FULLY BOOKED
Friday, 24 June 2022
Place: Zappeion Megaron
Tickets: Included in the registration fee
Morning Jogging
Saturday, 25 June
Place: City of Athens
Tickets: Included in the registration fee
Tours 
For Accompanying persons only
 Date: 24 June 2022 (9:00 – 16:00) for all tours
1 Epidaurus, Mycenae and Nauplio
Tickets: 90 € per delegate
2 Delphi
Tickets: 85 € per delegate
3 Saronic Gulf Islands Cruise (Hydra, Aegina, Poros) – cruise
Tickets: 105 € per delegate
4 Acropolis museum & Athens city tour – half day tour
Tickets: 70 € per delegate
All tickets include bus transportation, guided services, lunch, and entrance fees at archeological sites.
For delegates
Date: 25 June 2022 (14:00-18:00) for all tours
1 Cape Sounio afternoon tour
Tickets: 45 € per delegate
2 Acropolis museum & Athens city tour
Tickets: 70 € per delegate
Accommodation
For more information about accommodation click here.
Confirmation
Each participant will receive a registration overview and email notification confirming receipt of payment. To view the status of your payment, click here Online Registration Form.
Payment Details
All fees are to be paid in EUR, free of all bank charges. However, please confirm with your bank as to any possible charges from their side.
Registration fees are collected on behalf of EELA by the Secretariat, CZECH-IN s.r.o., 5. května 65, CZ-14021 Prague 4, Czech Republic.
Online Payment by Credit/Debit Card
The preferred method of payment is payment by card online via our secure payment gateway:
WORDLINE – Payment Solution by WORDLINE Services.
Online payments service provider – WORDLINE.
Accepted Credit / Debit Cards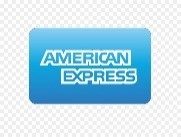 In the unlikely event of a rejected on-line credit/debit card payment, the delegate is recommended to return to his/her registration online and try to process the payment again. Should the payment issue persist, the participant is advised to contact the card issuer/bank first to check for any potential block on the online transaction. If so, once this is removed it will be possible to pay via the online payment gateway.
By Bank Transfer
To ensure your registration is valid, please make sure that any payment made by transfer is free of all bank fees and transfer charges. Please also ensure that the registered participant's name and Registration Number are clearly stated in the bank transfer. Payments received without such details (Name, Registration Number) cannot be easily identified and may not be valid.
Payment by bank transfer is available until 2 June 2022. After this date, all payments can only be done by credit/debit card.
Beneficiary
CZECH-IN s.r.o.
Beneficiary adress
5. května 65, CZ-14021 Prague 4, Czech Republic
Bank

KB a.s., Na Příkopě 33, CZ-11000 Prague 1,

Czech Republic

Account number
51-0903490207/0100
IBAN
CZ5901000000510903490207
SWIFT/BIC
KOMBCZPPXXX
PAYMENT REFERENCE
Name, Surname and Registration number
Final Invoice
The final invoice will be provided to the participants only upon request, the Secretariat will not send this document automatically. Please contact us to ask for your receipt.
The final invoice will be issued based on the details provided during the registration process (step Contact/Invoice details)
Any change of such details (name, address, VAT number etc.) is possible only within 3 days from the date of registering and is subject to a 20 EUR fee.
Cancellation Policy
Until 20 May 2022 – 80% of the fee will be refunded*
From 23 May 2022 until 22 June 2022 – no refund

*20% administrative fee
General Cancellation Conditions
All cancellations must be notified in writing (by email or by fax) to C-IN and cannot be done online or over the phone
Requests for refunds made after 25 June 2022 will not be considered
For any change of name, a fee of 20 EUR will be charged
Insurance
The registration fee does not include participant's insurance against accidents, sickness, cancellation, theft, property damage or loss. Participants are advised to take out adequate personal insurance.
Cancellation or Modification of the Meeting Due to Force Majeure
We are very confident that the development of the Covid-19 pandemic will allow us to have a great conference and that health & safety restrictions will be very limited. We are also very optimistic that travel arrangements shouldn't be a problem this summer. But of course we cannot exclude that we will have to cancel the event in case that statutory law is preventing members to travel to Athens or if binding restrictions make it impossible or impractical to hold the conference as a live event. We also reserve the right to impose certain health & safety related requirements on participants in line with local law and international practice, such as vaccination requirements, the requirement to get tested or the mandatory wearing of masks. We will inform about such requirements nearer to the event but we recommend strongly that all of you who are not prevented to do so for medical reasons get vaccinated against Covid-19 in line with the newest applicable health recommendations of your government and of the government of Greece. The more participants are up to date with their personal vaccination program the more likely we will avoid unnecessary complications.
Each of the recommended conference hotels has its own cancellation policy which can be reviewed in the registration info pack. EELA will not be responsible for any cancellation costs regarding hotel bookings and other travel arrangements. As has been our practice in the past we will be generous regarding the reimbursement of the conference fee in case of individual cancellations if they occur at least one month prior to the event. In case of later individual cancellations and in case of a cancellation of the entire event by EELA due to events connected with the Covid-19 pandemic or in case of a force majeur situation, we also aim to reimburse members but do reserve the right to charge a break-up fee in order to compensate EELA for all or a part of the overall cancellation costs.
Data Privacy and Security
The European General Data Protection Regulation (EU GDPR) entered into force as of 25 May 2018 and it involves some additions to data protection.
We take your privacy very seriously and in order to comply with GDPR consent requirements, we need you to confirm that you agree with our new Privacy Policy during the process of creating the account in our system. You can view it here.
After creating your user account in our system, you can manage your information, protect your privacy and security via our Online Portal that is fully GDPR compliant.
Feel free to contact us with any questions in regarding to the Privacy Policy, Data Protection and GDPR in general by email or phone +420261174301