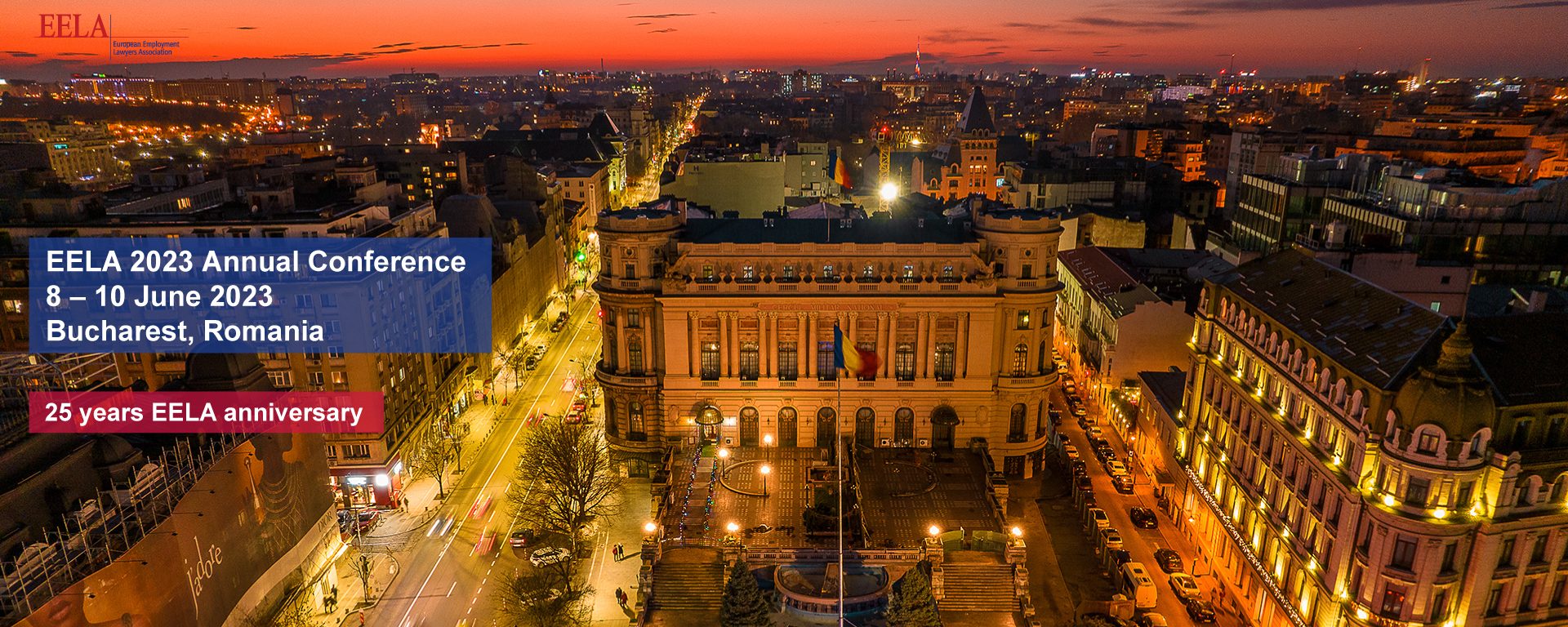 Dear EELA friends: The ongoing Russian military aggression against Ukraine in breach of international law and its serious humanitarian impact are a cause of significant concern to all of us at EELA. Many of our members have friends, family and colleagues who are...
Dear EELA members and friends, It is a good and longstanding EELA tradition to accompany the registration link activation with a short welcome address from the board member hosting the Conference. Our upcoming Conference will be held in Athens, 23-25 June 2022 – so it...
Dear EELA members, dear friends, After two years without a live EELA main conference we are very glad to invite you to our 2022 conference which will take place 23-25 June 2022 in Athens. We are convinced that an overwhelming majority of you will agree that no virtual...
Dear all, We are pleased to inform you that the next EELA 2022 Annual Conference will be held in beautiful Athens in Greece. You can mark your calendar for June 23 - 25 2022. More details will be announced in upcoming weeks.
Re-election of Chair and Vice-Chair of the Association
Dear EELA members,
We wanted to share with you the news that this past Friday the Board re-elected us, Anna Jerndorf and Klaus-Stefan Hohenstatt, as Vice-Chair and Chair for the coming two years (until September 2023). We are looking forward to continue our best efforts to duly represent all our EELA "Family" Members from all regions and all generations. Together with the Board, we will work hard to ensure that our annual conferences, as the most relevant platform for this audience, continue to make an impact and may become again our occasion to share experiences, challenges and start new friendships in person. We will also continue to create opportunities for our Members to keep in touch with EELA and with the most recent legal developments throughout the year.
We look forward to continue working together with all of you and to meet you at one of our next events: on 26 November 2021 in Brussels (ERA-EELA Seminar) and on 23-25 June 2022 in Athens (EELA Conference). Both conferences will be "live" conferences – so please save the dates and make sure that you don't miss these opportunities to meet in person.
All the best
Klaus-Stefan & Anna