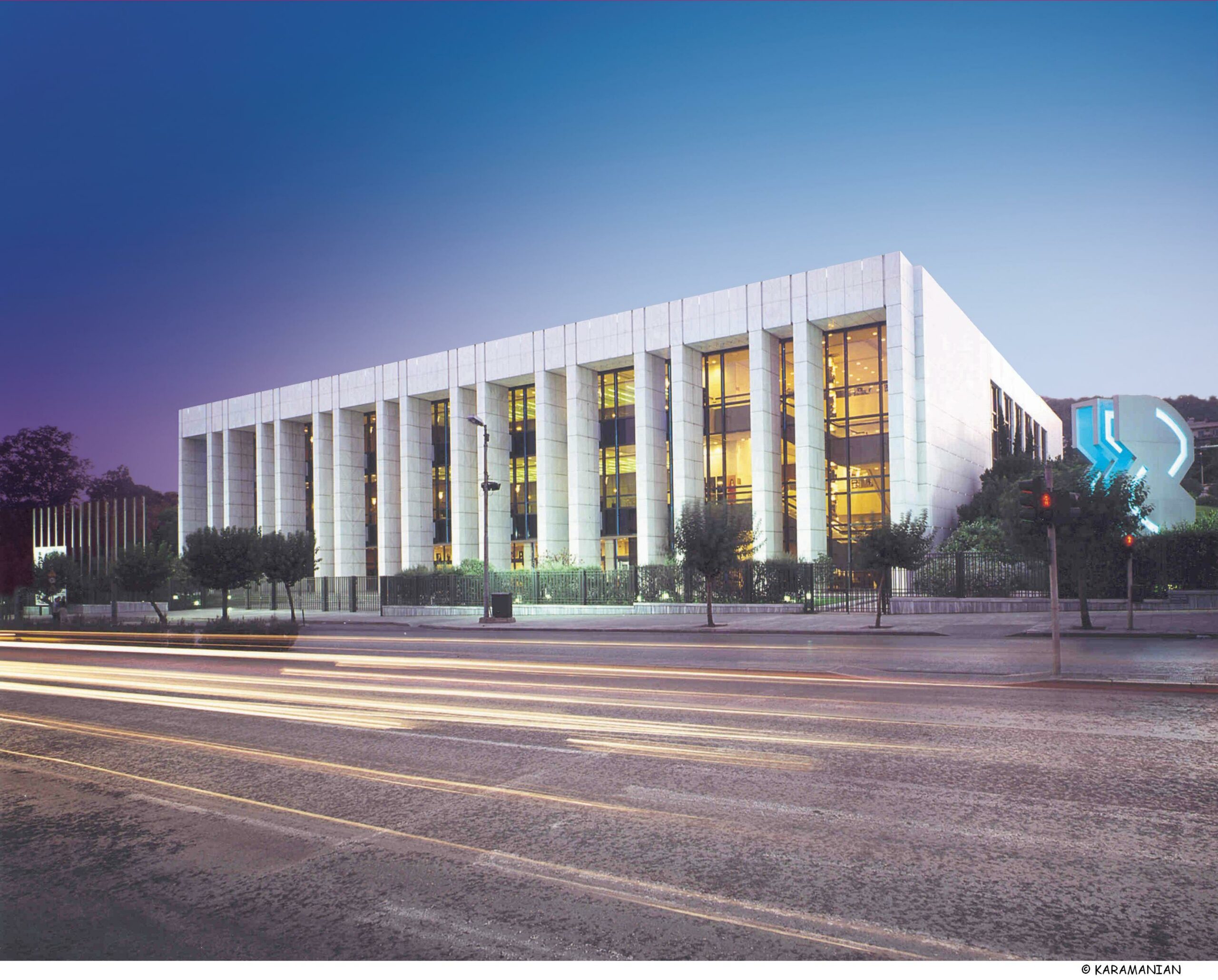 Megaron Athens International Conference Centre
Vas. Sofias Ave. & Kokkali Str.
11521 Athens Greece
A landmark in the centre of Athens, Megaron Athens International Conference Centre (MAICC) has a total offering of 143,000 square metres and a choice of 18 meeting spaces, combined with expansive exhibition and foyer areas totalling 12,000 square metres. The Centre's total capacity is 6,000 delegates depending on the configuration, with the largest meeting room accommodating close to 2,000.
Megaron is located on a direct metro line to the Eleftherios Venizelos International Airport, journey time 35 minutes. It is also very close to major hotels, museums, shops and fine dining, many of which are within walking distance.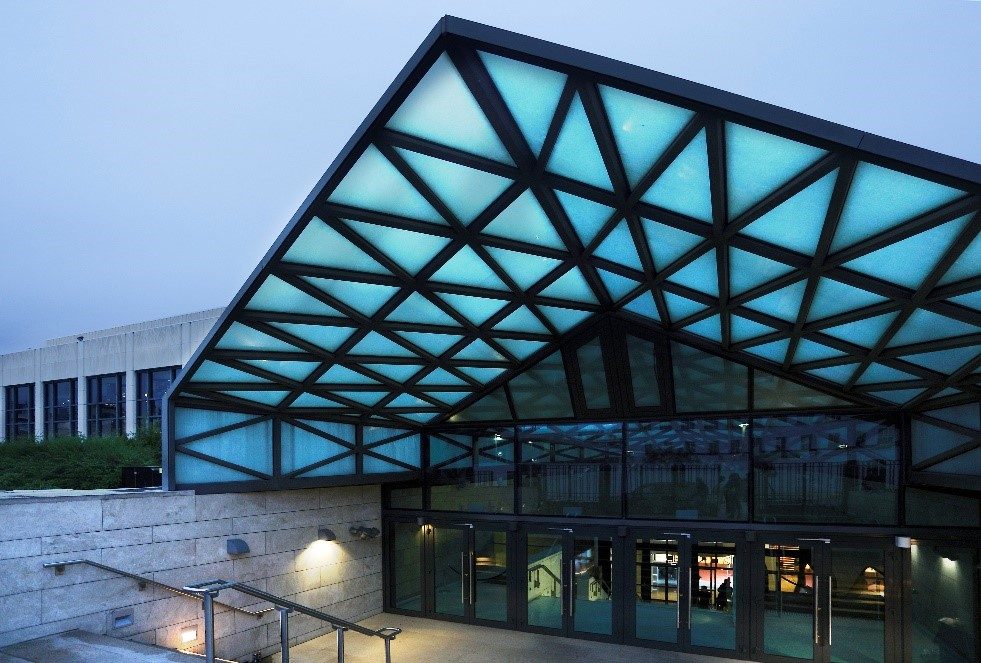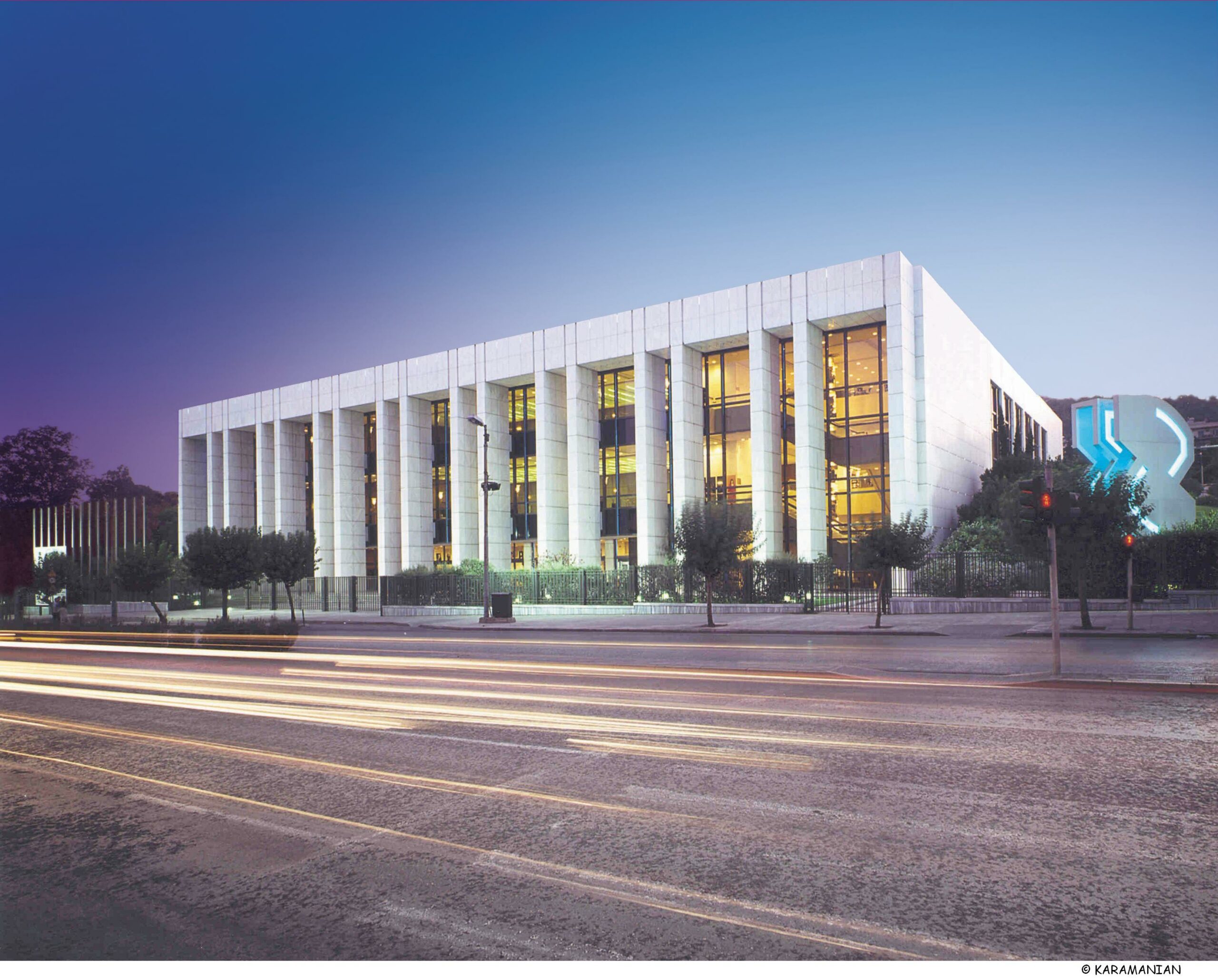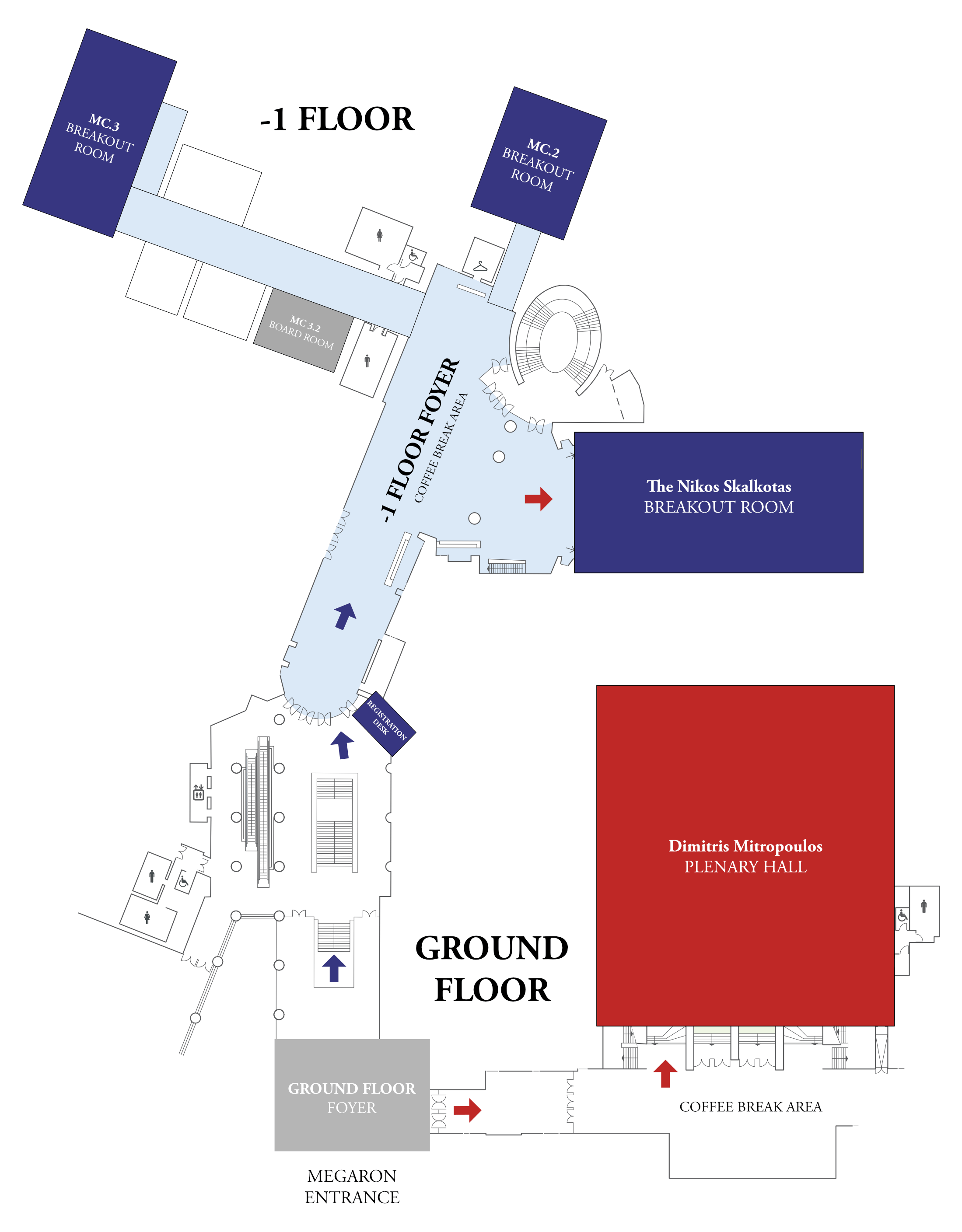 HOW TO GET HERE
The Concert Hall is situated at the Vasilissis Sofias Avenue. This is a location most people know and you'll find it easy to get to. If you come by taxi, just tell the driver you want the Megaron conference centre.
You can also get here by public transport from any part of Athens:
By metro, it's just two minutes from the Concert Hall Metro Station to the door of the MAICC
By bus, buses Ε14, Α5 and 550 stop right in front of the MAICC
By electrically driven bus, buses 10 and 3 stop right in front of the MAICC
From the airport you can take bus Χ95, or a 35 minute ride on the Metro will bring you to the venue
From the railway station, it's just 30 minutes to the Concert Hall Metro station 
From Piraeus it's just a few minutes ride on the Metro.
If you come by car you can park in the Concert Hall's new three-level parking facility, which has spaces for 750 cars. The entrance is on Kokkali St. and the facility is open from 6am to 2am every day.
COVID-19 VENUE MEASURES
Megaron, prioritises the safety of its audience and its personnel, and applies all the necessary precautionary measures against the spread of Covid-19 in all areas. With the support of the Ministry of Culture and Sports, Megaron is always informed and implements the most up-to-date measures for the protection of both staff and visitors and the prevention of the spread of Covid-19.
Specifically, for events held at Megaron, the following measures are in place:
Ticket checking is strictly contactless.
The audience is requested to be at the venue at least an hour before the beginning of the performance, and to follow the instructions given by Megaron staff to exit the venue and to maintain social distancing.
Wearing non-surgical face protection masks is mandatory when entering the venue, throughout the performance, and when exiting the venue for both audience and staff.
The audience is requested to remain seated at the assigned seat throughout the performance except in the case of an emergency.
Megaron personnel monitors adherence to the protection measures and the audience is required to follow their instructions at all times.
Antiseptic gels are available for public use at the entrances, the WCs and the bars.
Bars are open, and their services are fully compliant with all requirements of food and drink preparation and serving during Covid-19.
The Megaron air-conditioning systems are completely safe, as they operate on 100% fresh air, and all airways have been cleaned and disinfected, as certified by the Head of Health & Safety Operations.
For general city Covid-19 updates, please visit: https://www.thisisathens.org/whats-new/coronavirus-update
ABOUT ATHENS
665,000 Athens city centre population:
3.827.624 Attica region population:
Athens offers a variety of things to see and do, and most of the times, under favourable weather conditions. Athens is considered one of Europe's safest capitals; its transportation network is user-friendly; there are numerous museums and archeological sites and hundreds of restaurants to satisfy every taste.
Surrounded by a lining of stunning seas and mountains, Athens is filled with gems just waiting to be discovered. Located at the crossroads of three continents, the capital of Greece with an overall population of close to four million has often been the hub of many cultures. Characterized by a culture and people that are welcoming and hospitable, every visitor just feels at home.
Furthermore, a factor that is driving Athens' destination popularity is the increasing number of international carriers that fly into its new and award-winning airport, easily connecting Athens to the rest of the world.
Athens is an ideal congress destination, combining state-of-the-art infrastructure, excellent conference facilities and easy access from all over the world with world-class cultural attractions, modern amenities, diverse entertainment and natural beauty. Most hotels in Athens underwent extensive renovation in preparation of the 2004 Olympic Games, a great benefit for contemporary visitors that can enjoy comfortable and stylish accommodation combined with outstanding services.
For more information about Athens, please visit this link.
GETTING AROUND
COMING FROM THE AIRPORT
Athens International Airport is located 33 km southeast of Athens. It is easily accessible via the Athens ring road (Attiki Odos). The drive from downtown Athens takes 30-45 minutes, depending on traffic.
By Metro
Metro Line 3 connects the airport to the city centre (Syntagma Square). The journey time is approximately 40 minutes. Trains run every 30 minutes, 7 days a week from 6:30 am to 11:30 pm. One way tickets cost €10 (€5 for children, teenagers, over 65).
By Bus
24-hour express buses connect Athens International Airport with the port of Piraeus and the Intercity Bus Terminal (KTEL Kifissos). These non-stop services operate daily, including public holidays. All buses drop off passengers at the Departures Level and depart from the Arrivals Level. Bus tickets are sold at the ticket booth outside the Arrivals hall (between Exits 4 and 5), or on board at no extra cost. One way tickets cost €6 (€3 for children, teenagers, over 65).
There are four express bus routes from the airport:
Χ93: Airport – Kifissos Station (Estimated journey time: 65 minutes)
X95: Airport – Syntagma Square (Estimated journey time: 60 minutes)
Χ96: Airport – Piraeus port (Estimated journey time: 90 minutes)
Χ97: Airport – Elliniko (Estimated journey time: 45 minutes)
By Taxi
Taxis are available outside Exit 3 of Arrivals Level. A taxi from the airport to the city centre costs a flat rate of €35 from 5 am to midnight, and €50 from midnight to 5 am. The rate is determined by the time of arrival at the destination and includes all applicable surcharges.
PUBLIC TRANSPORT
The Athens public transport system is affordable, reliable and covers most of the city and suburbs. You can use all means of public transport using the same ticket (a single ticket costs €1.40 and is valid for 90 minutes).
Metro
The fastest means of getting around Athens is the Metro. The Athens Metro system consists of 3 lines and connects to the tram, bus routes and suburban railway. The Metro runs daily from 5 am to midnight. Lines 2 and 3 operate until 2 am on Fridays and Saturdays. At peak hours, trains run every 5-6 minutes. 
TAXIS
All licensed taxis in Athens are equipped with metres. The fare is charged per kilometre and per hour. Make sure the metre is switched on as soon as you set off.
Beat (formerly Taxibeat) is an app-based yellow taxi service which finds your location, gives you choice of taxis and offers the options of paying in cash, by card, or using a Paypal account.
Uber is also available in Athens with the UberTaxi product—you can call an Uber via your app and a yellow taxi will pick you up.
Radio taxis are another option if you don't feel like hitting the pavement to hail a cab, or if you want to ask for a specific pick-up time and date. Call them for a cab or pre-book online.
Taxiplon is a combination of web and app-based service that also offers business class vehicles and city tours.