Social Program
Thursday, 6 June 2024 (19:00-23:00)
Welcome Cocktail
WONDERS OF ICELAND – NATURE MUSEUM AT PERLAN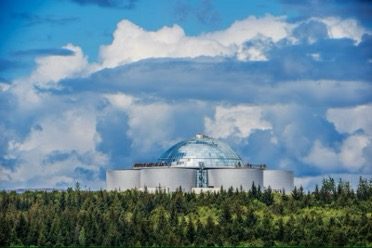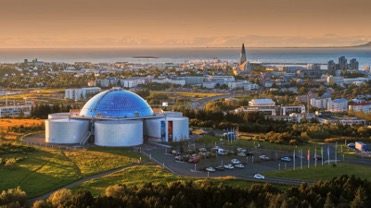 @Perlan.is
The welcome cocktail will take place at the Perlan Museum, one of the top attractions in Reykjavik. The stunning glass dome structure on the Öskjuhlíð Hill offers incredible views of the city and surrounding mountains. Inside, delegates will have the opportunity to explore a range of exhibits and immersive presentations, including a glacial ice cave, a planetarium, and interactive displays of Icelandic nature and culture.
Transfers will be provided from the conference venue Harpa
Tickets: included in the registration fee for all delegates
Location: Perlan Museum (cocktails will be served on the 4th and 5th floor)
Address: Öskjuhlíð, 105 Reykjavík
Dress code: business casual
Friday, 7 June 2024 (19:30-01:00)
Gala Dinner
HARPA – SILFURBERG HALL (2nd floor)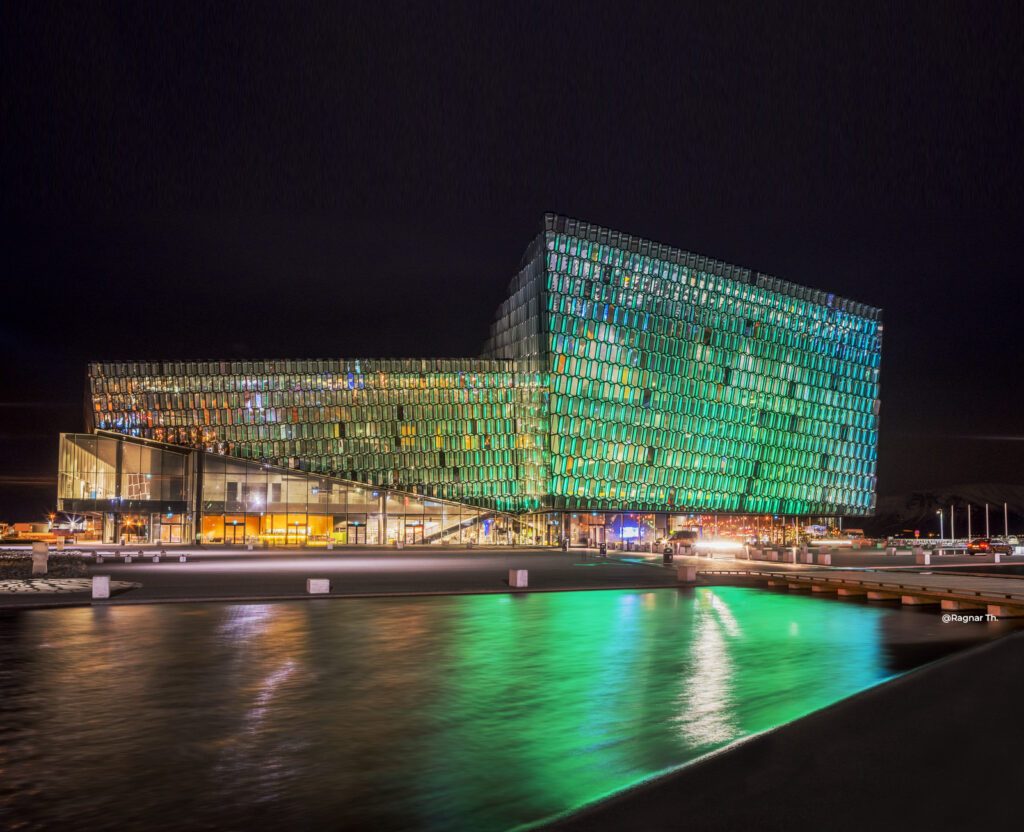 @Ragnar Th
Gala Dinner will take place at the conference venue Harpa, Silfurberg Hall located on the 2nd floor.
Transfers won't be provided.  
Tickets: included in the registration fee for all delegates
Location: Harpa Concert Hall and Conference Centre
Address: Austurbakki 2, 101 Reykjavík
Dress code: attire
Saturday, 8 June 2024 (07:30-8:30)
Morning Jogging
Meeting Point: conference venue Harpa 
Please note that jogging is not organised by the association this year.
Feel free to meet other EELA runners in front of Harpa and enjoy beautiful sceneries, great running paths, and plenty of fresh air—running in Iceland's capital is definitely a treat. In many cities, parks serve as the main running areas. This is not the case with Reykjavík, as its parks simply aren't big enough for longer runs. Rather, most of the best and scenic paths can be found near the coastline, both on the north and south side of the city. For example, you can run from the centre of town along the coast on the south of Reykjavík, around Elliðaárdalur in the east part, and then over to the north side of Reykjavík along the ocean—well over 20 kilometres—only crossing the road once!