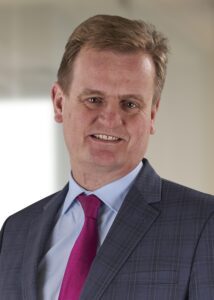 Adam Lambert
United Kingdom
Partner and UK Head of Employment & Labour
Bryan Cave Leighton Paisner LLP
Read full CV
Adam has been practising employment law for over 26 years. His legal career started by writing papers on subjects as diverse as the psychology behind football hooliganism and the operation of TUPE during university sector reform. His employment work over the years has over the years involved particular focus on sectors such as education, financial services, health, manufacturing, commodities trading, publishing, catering, real estate and technology. The nature of his advice has remained broad, with particular interests and experience in TUPE, international restructuring and redundancies, insolvency, whistleblowing and discrimination.
Adam is a great believer in the importance of psychology in all workplace situations and that it is particularly important in the management of both physical and mental health issues. With mental health issues, he fears that employers can sometimes be reluctant to engage in proactive management with employees who are struggling and instead they fall back on the procedure-based approach that is encouraged by both the case law in the UK and statutory guidance. This leads to a focus on diagnosis, the definition of a "disability" and delays due to reliance on occupational health reports. If not handled properly this can lead to defensive behaviour by employers, concentrating on constructing a defence to possible litigation rather than helping the employees to recover and thrive.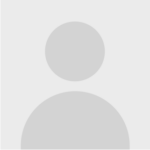 Adriana Veronica Galis
Romania
Romania, judge at the Bucharest Court of Appeal, Labour and Employment Section
trainer for magistrates at the National Institute of Magistracy, the Department for European Union Law
Read full CV
ADRIANA VERONICA GALIS
PERSONAL INFORMATION Location: Romania, Bucharest
Telephone 0040724386483 E-mail address: orosan.adriana@gmail.com
WORK EXPERIENCE
October 2016 – Present Judge at Court of Appeal Bucharest in Labour Law and Social Litigation
October 2014 – Present Trainer at National Institute of Magistracy in EU LAW
July 2012 – October 2016 Judge at Tribunal of Bucharest in Labour Law and Social Litigation
January 2009 – July 2012 Judge in First Instance in Civil Matter
October 2006 – December 2008 Trainee at National Institute of Magistracy
February 2004 – October 2006 Attorney in Bucharest Bar Association
EDUCATION AND TRAINING
2004 – 2005 Postgraduate Studies in Private Law at Law University in Bucharest, License in Commercial Law
1999 – 2004 Babes-Bolyai Law University, Cluj-Napoca
Babes-Bolyai Journalism University, Cluj-Napoca
LANGUAGES Understanding Speaking Writing
English C1 B2 B2
French B2 B1 B1
ADITIONAL INFORMATION
Publications Author of Case Law Collection in Payment Procedures, 2012
Co-author of Case Law Collection in Fulfilling the terms of an individual employment contract, EU Law perspectives, 2022
Conferences Different national and international conferences related to EU Law and Competition Law, 2012 – present
Competence EU Law – Judicial Cooperation in civil matters, Preliminary Ruling, Social and Labour Law
Digital Competence Basic User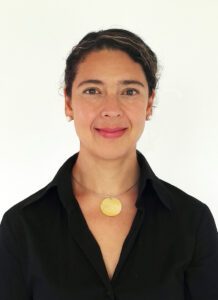 Aida Ponce Del Castillo
Belgium
Senior researcher
European Trade Union Institue
Read full CV
Aida Ponce Del Castillo is a senior researcher at the European Trade Union Institute in Brussels, with a background in law and expertise in emerging technologies. Her work focuses on the ethical, legal, regulatory, and social implications of emerging technologies, including human genetics, nanotechnology, neurotechnology, and artificial intelligence. She has conducted research on data protection in the employment context.
As a foresight practitioner, Aida Ponce Del Castillo has led foresight projects such as the internal 'Strategic Foresight for ETUI and 'Scenarios on Occupational Safety and Health in 2040'. She is also involved in organising foresight training courses for trade unions. Currently, Dr. Ponce Del Castillo is a member of the OECD Working Party on AI Governance. She is also a member of the OECD Working Party on Bio, Nano and Convergent Technologies.
Prior to this, Dr. Ponce Del Castillo held the position of Head of the ETUI Health and Safety Unit, where she worked on occupational health and safety policies. She also served as Coordinator of the Workers' Interest Group at the Advisory Committee of Safety and Health to the European Commission. Dr. Ponce Del Castillo received her Ph.D. in Law from the University of Valencia and has previously worked as a lawyer in civil litigation and corporate law.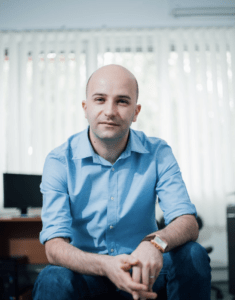 Andrei Miu
Romania
Professor of cognitive neuroscience and behavioural genetics at the Department of Psychology
Babeș-Bolyai University Cluj-Napoca and the Founding Director of the Cognitive Neuroscience Laboratory, UBB Cluj Napoca, Chair of the Doctoral School of Applied Cognitive Psychology, Faculty of Psychology and Educational Sciences, UBB Cluj-Napoca.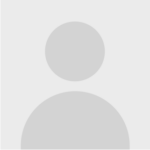 Andreea Hirita
Romania & Belgium
Content design, social media trainer
Collibra.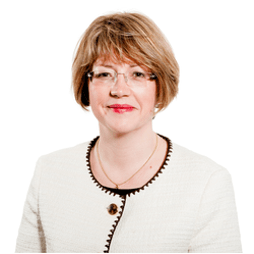 Anna Fletcher
United Kingdom
Partner
Gowling WLG LLP
Read full CV
Anna is a partner in the GowlingWLG Employment, Labour and Equalities team. Pragmatic and solutions focused she has over 25 years' experience of handling a wide range of contentious employment issues from complex tribunal litigation to advisory work across sectors including manufacturing, construction, and retail.
Anna helps clients to solve a wide range of employment issues, from workforce planning to dispute resolution.  Her areas of specialism include advising on workplace disputes and, more particularly, the management of complex and publicly-sensitive disciplinary, grievance and performance management issues, and the handling of employment tribunal claims arising in those areas. She is regularly involved in advising on business re-organisations which often include an international element.
She also advises on a wide range of discrimination issues including advising on gender pay reporting and family leave matters including flexible working, maternity redundancy situations and shared parental leave where she led on a BEIS project aimed at simplifying the complexities of shared parental leave.
Over the years she has developed significant expertise advising on intricacies of the Working Time Regulations 1998, the application of the Agency Worker Regulations 2010 and national minimum wage compliance.
Anna is an experienced trainer, D&I advocate and has been a trustee of the UK national charity the Macular Society since 2017.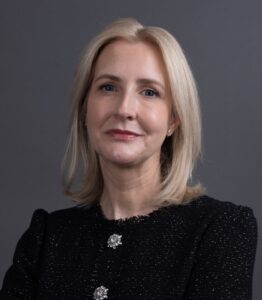 Anna Lyne
Ireland
Hayes Solicitors LLP
Partner
Read full CV
Anne focuses on providing strategic and practical solutions to any employment law issues that arise in the workplace.  Anne advises on a broad range of issues and has an interest and expertise in engaging with various stakeholders on crisis management issues with an employment relationship dimension. She works across many sectors including retail, tech, public sector and education.  She has advised on mental health issues from many different perspectives, including employer, employee, office holders and insurance companies. She also acts for one of Ireland's largest trade unions.
In the context of her work, she has worked collaboratively with HR in navigating a way through issues where mental health is a feature, developing toolkits to help progress matters. As an employment lawyer when acting for a risk averse / compliant organisation, when mental health becomes a contentious issue, it can be difficult where an employer must in the main, be guided by the medical advice, which is outside their control. There can be different considerations and issues that arise depending on the diagnosis and nature of the illness. Balancing procedure/legal considerations with assessing risk is a key component to achieving successful outcomes.
For employees with mental health issues, they often feel stigmatised, bullied and often have real concerns around disclosing an illness in the first place. Identifying what a successful outcome looks like for the employee is key in determining the approach adopted.
Anne is a former chair of the Employment Law Association of Ireland and a former committee member of the Irish Health & Safety Lawyers Association. She has lectured at the Irish Law Society and has published articles in both legal and commercial media outlets.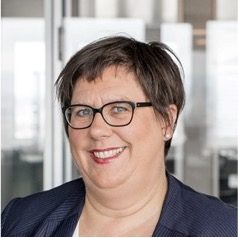 Annette Knoth
Germany
partner
Arnecke Sibeth Dabelstein
Read full CV
EXPERIENCE
Licensed since 1999, joined ARNECKE SIBETH DABELSTEIN in 2010
Labour law, specifically labour & employment law, mainly for international clients (industrial constitution law/handling and rights of the works council, restructuring, labour law support of corporate transformation, negotiation with labour unions, arbitration committees)
Professional experience: Mayer Brown (1999–2009), Bouchon & Partner (2010)
EDUCATION
Legal clerkship at Hanau District Court (1997–1999)
Studied in Frankfurt, Paris
MBA (2005), Specialist lawyer for labour law (2002), LL.M. (University Paris X – Nanterre)
Languages: German, English, French
TRACK RECORD
Ongoing extensive and exclusive labour law advice (FedEx),
labour law advice (extensive negotiations of various
reconciliations of interest and social plans) in the merger
of both company groups/6,000 employees (Integration TNT/FedEx), extensive advice on restructuring measures/negotiations for reconciliation of interests and redundancy plan (Eckerle Group), extensive advice on restructuring measures/negotiations for reconciliation of interests and redundancy plan (Lemoine Germany)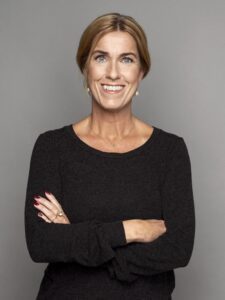 Åsa Erlandsson
Sweden
SETTERWALLS
lawyer, partner and head of employment team
Read full CV
Åsa is a partner at Setterwalls Lawfirm, heading its employment team. She is renowned for her client-focus and for her practical, hands on experience in advising many of the country's leading companies and international groups on contentious and non-contentious instructions.
In addition to her broad practice, Åsa takes an active part of Stockholm's business life (e.g., by having been a member of the Stockholm Chamber of Commerce's general assembly for many years and by being a member of the board of the Swedish Bar Association) and is a frequent lecturer and speaker on employment law related topics at educations and similar events.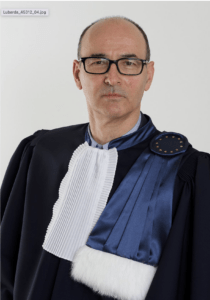 Branko Lubarda
Serbia
judge of the European Court of Human Rights
Read full CV
Judge Branko Lubarda studied at the Law School of the University of Belgrade, taking his undergraduate, master's and doctorate degree there. He then went on to take up a number of teaching positions at the same university, becoming Full Professor in 2005. From 2003 to 2005 he acted as Coordinator for the Council of Europe for the compatibility of Serbia and Montenegrin law with the Revised European Social Charter. He has been President of the Board of the Anticorruption Agency of Serbia and President of the Serbian Association for Labour Law and Social Security. 
Judge Lubarda was a member of the Serbian High Civil Service Council from 2005 to 2010, and then a Member of the Presidency of the Serbian Association of Jurists from 2011 until 2015. He has been a judge of the ECtHR since 2015 and Vice-president of Section III from February 2017 to May 2019.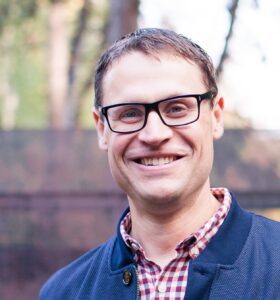 Brian Flock
USA
Microsoft Corp., Senior Corporate Counsel
Global Employment Law and Manager HR Legal Data and Business Insight Team
Read full CV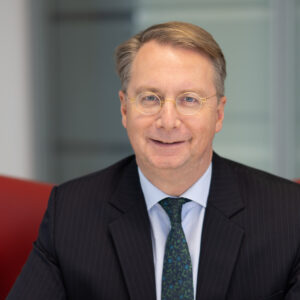 Burkard Göpfert
Germany
KLIEMT
partner lawyer
Read full CV
Burkard Göpfert (Dr. iur., LL.M.) is a partner at KLIEMT.HR Lawyers based in Munich, Germany. Burkard represents employers in Union and works council negotiations and acts as the Practice Head of IUS LABORIS Restructuring group. Burkard has recently been active with an initiative on "HR meets Human Rights" engaging with ILO, OECD and related groups.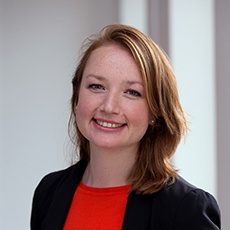 Cara Pronk
Netherlands
Van Doorne
partner
Read full CV
Cara is a Partner and Employment and Labour lawyer with Van Doorne, a full-service independent law firm based in Amsterdam, the Netherlands.
Cara advises and litigates on the full spectrum of employment and labour issues. She works with multinational companies on complex (cross border) HR and employment matters. She regularly lectures on flexible working arrangements, cross-border employment relations and platform work. Cara has in-depth experience in M&A transactions and post-merger restructuring, both from the (central) works council- and company perspective. She has broad experience in the field of workplace investigations and cases that revolve around (whistle-blower) complaints and forms of misconduct, including (sexual) harassment and integrity matters.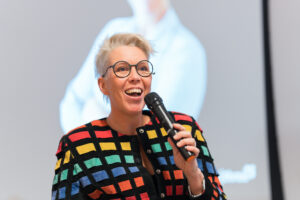 Catherine De Caluwe
Belgium
SThree
Country Director Belux region
Read full CV
Catherine De Caluwe – SThree Director (Belux region) 
Catherine is responsible for the strategy, performance, and operations of SThree and its brands (Computer Futures, Progressive Recruitment, Real Staffing and Huxley) across Belgium and Luxembourg.   
SThree is a global STEM-specialist recruitment & staffing partner connecting dynamic organisations with communities of sought-after specialists in science, technology, engineering and mathematics. Founded in London in 1986 as a small business, over the past 36 years the company has expanded into a multi-brand organisation active in 44 offices through 12 countries. 
Since joining SThree in 2000, Catherine had the opportunity to work on different projects and to go through many different positions: from Recruitment Consultant to Business Development Manager, then through the role of Director of Operations & Sales Operations to Country Director. She is working together with all the persons part of SThree towards the same purpose: "Bringing skilled people together to build the future". She is passionate about various trendy topics:  
The "Future of work" as companies are going towards a more hybrid type of work (with internal and external talents), where technology and innovations will play an important role and where diversity, equality, inclusion are crucial.
Environmental, Social, and Governance (ESG) criteria are also very close to her hearth and important for SThree. Today all organisations must strive to do more volunteering and sustainable initiatives and involve clients, partners but also employees in these actions. 
Authenticity and "bring you whole self-notion" must be also embraced to have a world where skills take precedence over appearance, age or skin colour.
On a more personal level Catherine is living in Bornem, a small town in Belgium, and she has 5 kids. She studied at the University of Ghent, and she is the Co-Founder of a secondary school "LAB". 
Claudia Sowa-Frank
Germany
IG Metall, union leader
the German metal workers union
Read full CV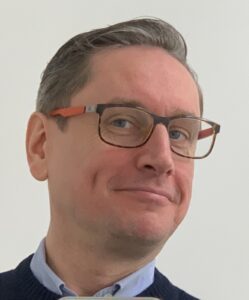 Read full CV
David O'Neill is a recovering IP lawyer who has spent the last 30 years in sales.
He began his career with Rupert Murdoch in London, became a director with The Economist in New York and with Informa Plc in the UK. Recently he was Vice President of a scale up SAAS Artificial Intelligence business where everyone was half his age and twice as smart as him. Today his is a Consulting Partner at RAIN Group.
David is committed to professionalising how we approach the selling element of our work, that it isn't a neglected afterthought and instead becomes the foundation stone for a new level of client relationship. You no longer sell legal services; you are a key partner in achieving the client's personal and business goals.
Over the past two years he has worked with senior partners and newly appointed partners at one of the world's leading law firms, applying RAIN research and methodology specifically to the legal world.
Let's make your business development work a pleasure for you and your clients.
And let's make it pay.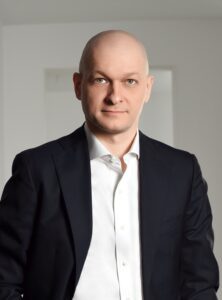 Dragoș Iliescu
Romania
Professor of Psychology, Chair of the Doctoral School of Psychology and Educational Sciences
Specialist in work, industrial and organizational Psychology
University of Bucharest, Romania
Stellenbosch University, South Africa
Read full CV
Dragoș Iliescu is a Professor of Psychology with the University of Bucharest and an Extraordinary Professor with the Stellenbosch University. He has been active as a consultant for the past more than 20 years, being involved in and having led important projects related to tests, testing and assessment (among them more than 100 test adaptation projects), mainly in South-Eastern Europe, but also in South-East Asia, Africa, the Middle East and South America. Dragoș Iliescu has served in various capacities for a number of national and international professional associations; among others, he is a Past-President (2016-2018) of the International Test Commission (ITC), an Executive Committee member and Treasurer of the European Association for Work and Organizational Psychology (EAWOP), and the President of the Division 2 (Psychological Assessment and Evaluation) of the International Association of Applied Psychology (IAAP). He is the Editor-in-Chief for the European Journal of Psychological Assessment, and the author of over 100 scientific papers, book chapters and books, among them (as co-Editor) the acclaimed ITC International Handbook of Testing and Assessment, published in 2016 by Oxford University Press, and an important monography on the cultural adaptation of tests (Adapting tests in linguistic and cultural situations) published by Cambridge University Press. His research interests group around two domains: (1) psychometrics: psychological and educational assessment, tests and testing (with an important cross-cultural component), and (2) work, industrial and organizational psychology (with an important focus on measurement in selection and occupational health).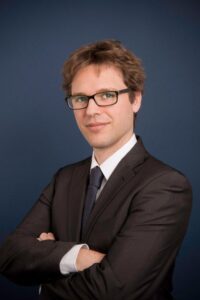 Gautier Busschaert
Belgium
Van Olmen & Wynant
Attorney
Read full CV
Gautier Busschaert is attorney at Van Olmen & Wynant, specialised in employment law.
Before joining Van Olmen & Wynant in 2013, Gautier was a teaching assistant at his Alma Mater in the Department for European and international law from 2011 to 2013.
Gautier was admitted to the Brussels Bar in 2013.
Gautier graduated from the University of Louvain (UCL, 2005) and obtained a Masters in European Law from the University of Brussels (ULB, 2006). He holds a PhD in law from the University of Leicester which he obtained in 2014.
Gautier is a member of the European Employment Lawyers Association, regularly publishes in both national and international law reviews and is a national contributor to the "European Employment Law Cases" (EELC) review.
In 2022, Gautier received the Lexology Client Choice Award for Labour & Employment in Belgium. He is also currently a guest professor in European social law at the University of Brussels.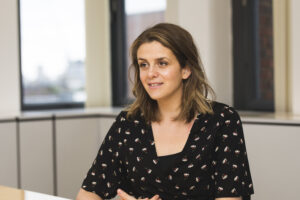 Ida Nowers
United Kingdom
Law and Policy Coordinator
Whistleblowing International Network
Read full CV
Ida Nowers – External Bio
Ida Nowers is Law and Policy Coordinator at the Whistleblowing International Network (WIN). WIN is global network of civil society experts focused on whistleblower protection.  
Ida is responsible facilitating expertise exchange across the WIN network, and supporting the development of WINs membership, which comprises civil society organisations and practitioners which support and defend whistleblowers worldwide.
Prior to joining WIN, Ida worked as a Senior Adviser at at Protect – a dedicated whistleblowing charity and legal advice centre – where she provided legal advice and practical support to hundreds of whistleblowers.
Ida's extensive experience supporting individuals navigating complicated legal and personal whistleblowing dilemmas and deep understanding of the UK's Public Interest Disclosure Act (1998) – the first comprehensive dedicated legislation in Europe – have made her a respected expert on the effective implementation of whistleblower protection laws and policies.
Ida also has a wealth of experience working with public institutions and private sector organisations, providing consultancy, guidance, and training to better design, strengthen and benchmark effective institutional whistleblowing arrangements.  Her extensive experience working with employers and whistleblowers has led to her contributing to the development of several whistleblowing standards, including the ISO 37002 Guidelines on Whistleblowing Management Systems.   
Ida leads the EU Whistleblowing Monitor which tracks developments in the transposition of the EU Directive on Whistleblowing 2019/1937 across the 27 Member States.  Ida supports advocacy of the national partners to urge EU governments to ensure implementation of the Directive is in line with international best practice principles.
Ida graduated in Law at the University of London, studying at the School of Oriental and African Studies and Kings College London, and specialising in Public International Law, Legal Systems of Africa and Asia, and EU Law and Human Rights.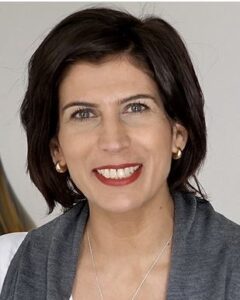 Inês Reis
Portugal
Pbbr
partner lawyer
Read full CV
Inês Reis
Partner
Inês is in charge of the Labour & Employment, Social Security and Employee Benefits department of pbbr, and besides dealing with the daily assistance to clients on matters related to Human Resources, she is dedicated also to advising national and international clients on defining strategies in sensitive separation cases, company reorganization, collective bargaining and downsizing/restructuring operations.
Inês also advises clients on pension related matters and provides support to legal due diligence, within corporation restructuring procedures and deals with some judicial disputes on labour and employment, as well as on social security matters.
Completed her Law degree at the Faculty of Law of the Lusíada University in 1994. She is a member of the Portuguese Bar Association since 1996.
She is a member of the International Bar Association and of the European Employment Lawyers Association.
Experience
Inês is a member of the Executive Committee of the Ius Laboris alliance and participates in several committees in support of the Executive Committee.
She is referred in Chambers & Partners (Band 2), Legal 500 (Hall of Fame) and Who's Who Legal (Thought Leader) in the areas of Labour & Employment.
Former junior partner of "Carlos Aguiar, P. Pinto & Associados" (2002/06) and former associate of the same law firm (1996/2002).
Completed a postgraduate degree in Management and Taxation at the Institute of Financial and Tax Studies in 1996.
Inês was a Tax Consultant at Coopers & Lybrand (1996).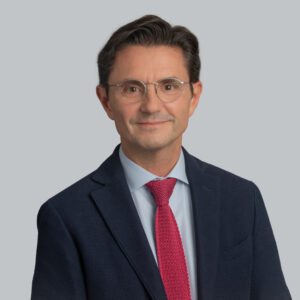 Olivier Kress
France
FLICHY GRANGE Avocats, partner
Read full CV
Professional experience
Olivier Kress is a partner at Flichy Grangé Avocats, a highly regarded employment and labour law firm comprising a team of numerous specialists ongoingly recognized as leading experts in the field.
With a professional career spanning over several decades, Olivier has been providing comprehensive assistance to both domestic and international clients on various aspects of employment and labour law. His expertise is particularly sought after in matters concerning acquisition operations, outsourcing, carve-out transactions, transfer of undertakings, and restructuring operations.
Clients turn to him for advice on a wide range of topics within the realm of employment law, including international employment regulations, individual employment relations, executive management, working time regulations, collective bargaining, social security, health and safety standards, code of conduct, and international mobility and immigration matters. Collaborating with a team fluent in English and Italian, a significant portion of his advisory and litigation work is dedicated to serving international clients.
Olivier collaborates with clients from diverse industries and is often relied upon as an experienced employment lawyer to represent them in high- stakes collective or individual disputes before both civil and criminal courts.
In addition to his legal practice, he actively participates in L&E Global, an international alliance consisting of 31 renowned employment and labour law firms co-founded by Flichy Grangé Avocats in 2011.
Olivier is currently an active member of the European Employment Law Association (EELA) and the secretary of the International Bar Association's employment and industrial committee (IBA).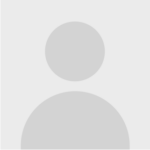 Paul Hafellner
Austria
legal officer
Directorate-General for Justice and Consumers, EU Commission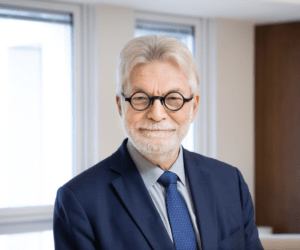 Philippe Waechter
France
Ostrum Asset Management
Chief Economist
Read full CV
Philippe Waechter is Chief economist at Ostrum AM (an affiliate of Natixis) in Paris. He has been working with the BPCE since 1988 as an economist.  
He has been associate professor in the University of Evry and at the Ecole Normale Supérieure (Cachan). He is a member of different social institutions in France.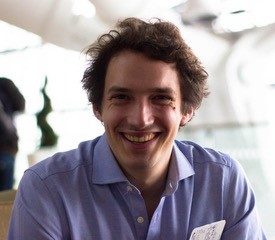 Prof Jeremias Adams-Prassl
United Kingdom
Oxford University
Professor at Law at Magdalen College
Read full CV
Jeremias Adams-Prassl is Professor of Law at Magdalen College, Oxford. He read law at Oxford, Paris, and Harvard Law School, and is the author of over 100 articles and books, including most recently Humans as a Service: the Promise and Perils of Work in the Gig Economy (OUP 2018) and Great Debates in EU Law (Bloomsbury 2021). His work has been recognised by prizes and awards including the Modern Law Review's Wedderburn Prize, a British Academy Rising Star Engagement Award, and the 2020 Leverhulme Prize. Since April 2021, he has led a five-year research project on Algorithms at Work, funded by the European Research Council. Jeremias tweets at @JeremiasPrassl.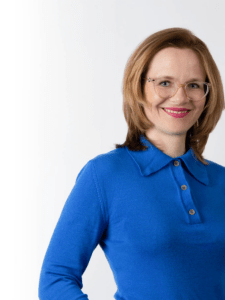 Katarína Matulníková
Slovakia
Wolf Theiss Bratislava
managing partner and head of the employment team
Read full CV
Katarína Matulníková is the Managing Partner and the Head of the Employment team in the Wolf Theiss Bratislava office. With over two decades of experience in the field of employment and labour law, she regularly advises large multinational and national companies in a wide variety of industry sectors on the full range of employment law issues. Her experience includes advice on employment restructurings, international assignments, employee transfers and redundancies. Katarína drafts internal policies as well as employment and management agreements on a regular basis. In addition, she has extensive experience advising clients on benefit/incentive schemes, the employment aspects of acquisitions, and data protection regulations. Katarína has significant corporate background with a wide array of clients benefiting from her advice on a range of corporate and regulatory matters, as well as various M&A and real estate matters. Prior to joining Wolf Theiss, Katarína worked at a renowned international law firm in Bratislava. Katarína is a member of the Employment and Social Affairs Committee of the American Chamber of Commerce in Slovakia and also a member of the European Employment Lawyers Association.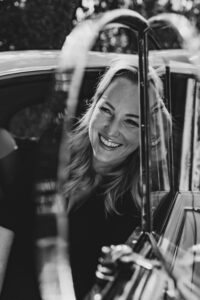 Linda Nekeman-IJdema
Netherlands
Executive Legal Reward Consultant
ABN Amro Bank N.V.
Read full CV
"Linda Nekeman-IJdema is Executive Legal Reward Consultant at ABN AMRO Bank N.V. In that capacity, she is – amongst others – responsible for the employment law, remuneration legislation for financial institutions and HR related corporate governance, all with regard to ABN AMRO's senior management. This also includes equal pay. She works for ABN AMRO since 2012 and prior to being inhouse counsel, she has been working as a lawyer since 2006."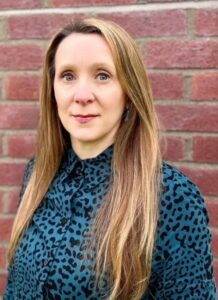 Lucy Miller
United Kingdom
Global Head of Inclusion
Diversity and Engagement at Buro Happold
Read full CV
Lucy Miller is Global Head of Inclusion, Diversity and Engagement at Buro Happold. Combining her extensive subject matter expertise and in-depth knowledge of the company, she advises and guides the business on fostering equitable practices, promoting a culture of inclusion and nurturing the employee experience.
She is currently responsible for the ownership and delivery of the organisation's Inclusion, Equity and Employee Engagement strategies and advises stakeholders in all global regions. Experience in the Technology, Legal and Construction sectors, has given her a practical insight into different workplace cultures, and the challenges associated with creating environments in which diversity can thrive.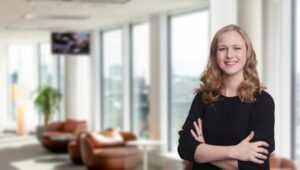 Mari Mohsen
Finland
Roschier Attorneys Ltd.
Principal Associate
Read full CV
Mari has approximately 17 years of experience with employment law with a particular focus on employment law-related disputes, occupational safety and health matters and corporate investigations relating to suspected harassment and other workplace-related non-compliance. She also has experience in advising on a variety of matters relating to corporate restructuring, co-operation procedures, termination of employment, collective bargaining agreements and terms of employment. Mari is a frequent lecturer on occupational safety and health matters and other topics concerning employment law and she co-authored a book called "100 questions regarding the legal aspects of medical leave" in 2021. Her previous experience includes working in the Finnish Labour Court and the Helsinki Court of Appeal. She has also been a long-term secretary of the Finnish Labour Law Association.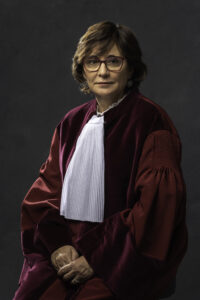 María Lourdes Arastey Sahún
Spain
judge
Court of Justice of the European Union, former Justice of the Spanish Supreme Court in the Employment and Labour section
Read full CV
Biography and career
Born in 1959 in Tarragona (Spain), Ms Maria Lourdes Arastey Sahún studied at the Universitat de Barcelona (University of Barcelona, Spain), where she obtained a law degree in 1983, before taking professional judicial training at the Escuela Judicial (Judicial College, Spain) from 1984 to 1985.
She was appointed as a district judge at the Juzgado de Distrito de Sant Feliu de Llobregat (District Court of Sant Feliu de Llobregat, Spain) and the Juzgado de Distrito de Barcelona (District Court of Barcelona, Spain) from 1985 to 1989. In 1989, she was assigned to the Juzgado de lo Social No 7 de Barcelona (Social Court No 7 of Barcelona, Spain) for one year. She then joined the Social Division of the Tribunal Superior de Justicia de Cataluña (High Court of Justice of Catalonia, Spain) where she remained until 2009. She was appointed to the Tribunal Supremo (Supreme Court, Spain) as a judge in 2009. From 2013 to 2021, she was also a judge at the North Atlantic Treaty Organization (NATO) Administrative Tribunal (Brussels, Belgium).
In addition to her judicial career, Ms Arastey Sahún was also involved in teaching. From 1998 to 2008, she was an associate professor in Employment and Social Security Law at the Universitat de Barcelona. She was also a lecturer at national judicial schools, in particular in Spain (on a regular basis), Bulgaria (2008) and Romania (2008), and at the Juan Carlos I School for Centroamerica and the Caribbean (2006). Ms Arastey Sahún gave lectures and participated in seminars at numerous universities. She was also a member of several bodies operating, inter alia, in the fields of EU law, training and examination of the competence of judges, and alternative dispute resolution.
Ms Arastey Sahún was appointed as a Judge at the Court of Justice on 7 October 2021.
Memberships of legal, cultural, artistic, social, sporting or charitable foundations, organisations or establishments
Member of the European Association of Judges for Mediation (GEMME), former President of its Spanish Section, and former Vice-President of its European Executive Committee
Member of the Advisory Board of the Franco-Spanish Friendship Association 'MUJERES AVENIR'
Member of the Board of Directors of the Asociación Española para el Estudio del Derecho Europeo (AEDEUR)
Member of the Asociación Española de Salud y Seguridad Social (AESSS)
Member of the European Law Institute (ELI), joining scientific committees at annual meetings on European case-law organised by its 'Spanish Hub' (2018, 2019, 2020 and 2021)
Member of the Women in a Legal World association
Member of the Scientific Board of the Femeris Journal of Gender Studies (Universidad Carlos III de Madrid)
Member of the editorial board of the Revista Foro de Seguridad Social
Member of the Advisory Board of the Derecho Social y Empresa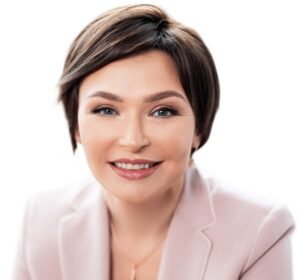 Oksana Voinarovska
Ukraine
Vasil Kisil and Partners,
partner lawyer
Read full CV
Education:
Ivan Franko National University of L'viv
Practice Focus
Oksana Voinarovska has been practicing law since 2001.
Ms Voinarovska has profound theoretical knowledge and extensive practical experience in labor law issues, including drafting employment contracts for top management, legal support in dismissal of personnel, preparation and negotiation of collective bargaining labor agreements, restructuring, data protection etc.
For many years, Ms Voinarovska has been advising on reconciling the international corporate employment standards with the complex and sophisticated Ukrainian labor legislature and representing the clients' interests in courts in the context of labor disputes.
Professional Associations and Memberships
Exclusive representative in Ukraine of Ius Laboris, the largest global alliance of leading labour law firms

Employment Law Alliance (ELA)
American Employment Law Council (AELC)
Mediator accredited by the Centre for Effective Dispute Resolution (CEDR), London, UK 
TerraLex
Recognition
Chambers Europe 2013 to 2023 names Oksana as one of the most well-known experts on the labour and employment market. She is known for her expertise and strong technical skills.
Since 2009, Best Lawyers lists Mrs. Voinarovska among the recommended labour and employment and dispute resolution lawyers of Ukraine, since 2014 in family law and since 2020 in litigation.
In 2019, Oksana Voinarovska has been awarded the honorable title of "The Lawyer of the Year" by Best Lawyers for her extensive expertise in labor and employment.
Guide to the World's Leading Labour and Employment Lawyers recognises Oksana as the leading expert in labour and employment in Ukraine.
The Women in Business Law from the Expert Guides recognises Oksana as the leading expert in labour and employment in 2015 and 2016.
Contact details
T: (+380) 44 581 7777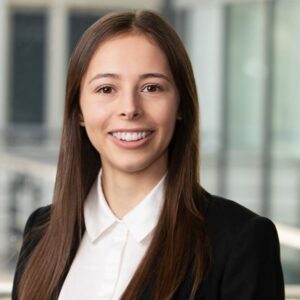 Rachel Easton
United Kingdom
associate
Vedder Price LLP
Read full CV
Email: reaston@vedderprice.com  |  Telephone: +44 (0) 20 3667 2923  |  Mobile: +44 (0)7501 855531
Rachel Easton is an Associate in Vedder Price's London office and a member of the firm's Labor & Employment group. She is also a member of the Employment Lawyers Association (UK) and the European Employment Lawyers Association.
Rachel advises clients on a wide range of employment and HR matters. Her work includes advising domestic corporate clients on the UK regulatory regime and the coordination of employment work across jurisdictions for global corporate clients. Given this dual focus, Rachel enjoys meeting and working with fellow employment lawyers and other professionals to better service client needs. Rachel also counsels clients on employment law-related data-protection issues and provides transactional assistance on corporate acquisitions.
Most recently, Rachel was recognised by the Vedder Price Pro Bono Committee for her contribution and dedication to pro bono work in 2022.
Rachel is looking forward to speaking on the multigenerational workforce.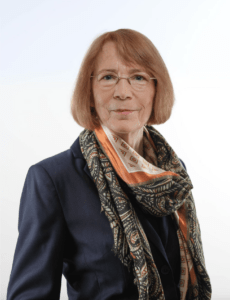 Regine Winter
Germany
former judge at the Federal Court of Labour
Read full CV
Born 1957 in Germany, Regine Winter first studied social work and worked in this field for a few years. She then studied law at the University of Bremen (Germany) and worked there as a Student Assistant at the Centre for African Studies. Regine Winter obtained a law degree in 1992 and became a Doctor of Laws in 1997. During the dissertation period, she worked temporarily as a Research Assistant at the Freie Universität Berlin (Germany), Department of Political Science, where she taught courses in European law. Her doctoral thesis focused on the principle of equal pay for male and female workers for equal work or work of equal value (now Article 157 TFEU). 
In 1996, Regine Winter was appointed as Judge in the Labour Courts of the Federal State of Brandenburg (Germany). In 2000 and 2001 she was seconded as a Research Associate to the Federal Labour Court (Germany). From 2001 to January 2009 she served as Legal Secretary at the CJEU (including five years in the cabinet of former CJEU Judge Ninon Colneric and two years in the cabinet of former CJEU Advocate General Verica Trstenjak). In February 2009 Regine Winter was appointed as Judge at the Federal Labour Court (Germany) and served until December 2022, when she retired. From 2015 to 2022 she was Vice-Chair of the Eighth Senate of the Federal Labour Court, where she was involved in decisions inter alia on the German General Law on Equal Treatment, the German Law on safeguarding of employees' rights in the event of transfers of undertakings, businesses or parts of undertakings or businesses and the German Pay Transparency Act. Several references for a preliminary ruling were made, in recent years also on the General Data Protection Regulation. For several years Regine Winter represented the Federal Labour Court at the Meetings of European Labour Court Judges (meetings coordinated by the ILO Labour Law and Reform Unit, Governance and Tripartism Department, Geneva). 
Regine Winter is the honorary Ombudsperson for Plan International Germany, an independent development and humanitarian organisation that advances children's rights and equality for girls.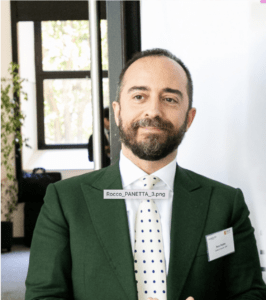 Read full CV
Rocco Panetta, Attorney at Law admitted to the Italian Highest Courts, founding and managing partner of PANETTA Law Firm, is an internationally renowned technology, telecoms and environmental lawyer, as well as a certified privacy professional. 
Country Leader for Italy and until 2022 board member of IAPP – International Association of Privacy Professionals and former ethics expert of ERCEA – European Research Council Executive Agency. 
Counsel of the Italian Government (Presidenza del Consiglio dei Ministri) on the tlc Ultra Broadband strategy 2014-2016, Rocco has previously been a top-level officer at the Italian Data Protection Authority (2001-2008) heading one of its legal departments. His tasks and duties included, among others, supervising and dealing with marketing, public licensed operators and international data transfers. While at the Authority he has been Italy's representative at the Commission's Article 29 Working Party, and worked on BCRs, SCCs, SH, APIS/PNR, IMI. 
Rocco also served both as Secretary General and Commissioner of the Italian Commission on Environmental Impact Assessment (Commissione VIA) from 2007 to 2012. 
He has authored and edited more than 150 publications, including books, articles and collections. 
Throughout the years, Rocco has been ranked amongst leading lawyers by Chambers Europe, Legal500, TopLegal, Who's Who Legal. In 2019 he was awarded Best Privacy Lawyer of the Year at Legalcommunity's IP&TMT Awards. In 2020 Rocco Panetta was recognized among the Who's Who Legal as Leaders in several categories including: Leading individuals; Thought Leaders – Data Privacy & Protection; Global Leaders in Data Privacy & Protection, Data Security e Telecoms & Media; and National Leaders – Data, while in the years 2021 and 2022 he was awarded the title of Leading Individuals.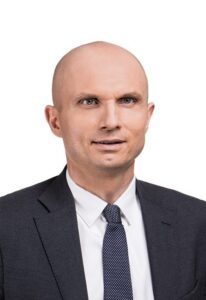 Sławomir Paruch
Poland
PCS Littler Global
attorney at law, partner
Read full CV
For nearly 25 years, Sławomir has been advising entrepreneurs on HR matters as one of the most eminent experts on the Polish labour law in Poland, a specialist in litigation, collective labour disputes, corporate restructuring, as well as collective and individual dismissals. He specialises in cases involving trade unions as well as those related to mobbing, discrimination, overtime, and non-competition agreements. An expert on the rules of remuneration and financial incentives for employees.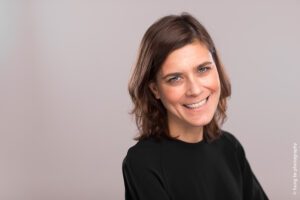 Sophie Maes
Belgium
partner at Clayes and Engels
lawyer
Read full CV
SOPHIE MAES
is a partner at Claeys & Engels, Belgium.
Sophie advises national and international clients on various aspects of international employment including business immigration, all aspects of individual and collective employment law and social security law. She assists clients with seconding employees to Belgium, structuring arrangements such as salary splits, multi-state employment, transfers, commuters, (hybrid) cross-border remote workers, business travel, satellite employees and digital nomads as well as with starting up activities in Belgium, restructurings and acquisitions. Sophie often works on transnational projects and queries. Besides, Sophie gives advice on various day-to-day HR issues and general employment law enquires.
Sophie has a particular interest in global mobility and corporate immigration issues, (prohibited) lease of personnel and flexible work arrangements, dismissal law and restructurings.
Sophie often speaks at internal and external seminars in Belgium and abroad and is author of various articles. She is co-author of the book "Arbeidsmigratie in België: tewerkstelling buitenlandse werknemers".
Sophie is member of the Belgian association of employment lawyers, the European Employment Lawyers Association (EELA) and the International Bar Association (IBA).
Within Ius Laboris she is head of the Expert Groups and chairs the Global Mobility and Immigration Expert Group.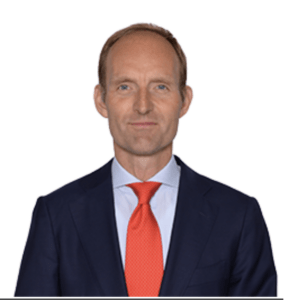 Stephan C. Swinkels
Netherlands
Littler Mendelson
shareholder, lawyer
Read full CV
Stephan Swinkels has worked in labor and employment law for nearly 20 years and has advised on restructurings, compensation and benefits matters, global mobility, social media policies and health and safety issues. He has a particular focus on international law, including cross-border issues and multi-country compliance, as well as developing training programs for international clients.
Stephan was previously executive director of an international alliance of labor and employment law firms, and an attorney at a large international full-service law firm. He is a regular speaker at international labor and employment conferences for attorneys, such as the International Bar Association (IBA) and European Employment Lawyers Association (EELA), and for corporate counsel, such as the Association of Corporate Counsel (ACC).
He has published numerous articles and blogs in various legal magazines including Managing Partner, The Lawyer and the IBA Journal, and is co-author and editor of the books: The Independent Contractor vs. Employee, an International Analysis (2014) and Employment Litigation, Procedures, Remedies and Best Practices (2015).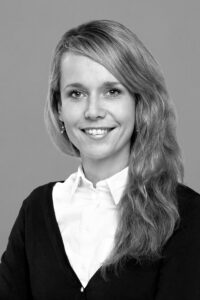 Tereza Erenyi
Czech Republic
PRK Partners
Attorney
Read full CV
Tereza Erenyi is an attorney at PRK Partners with nearly 20 years of experience in employment law. She advises clients regularly namely on employee transfers, dismissals, collective bargaining and relations with trade unions, litigations and internal investigations.
Tereza also participates as an accessory judge in employment disputes at district court and currently works on her research within the Ph.D. study at Charles University in Prague with the topic of Implementation of EU Directives in the Czech Republic in the field of employment law. She holds regularly public lectures and publishes articles with employment law topics.
Tereza has been recommended for years as leading expert in labour law in the Czech Republic by Chambers Europe, Best Lawyers and The International Who's Who of Management Labour & Employment Lawyers.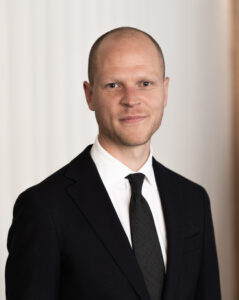 Tobias Normann
Sweden
partner Mannheimer Swartling Advokatbyrå
lawyer
Read full CV
Tobias Normann is a partner in the Swedish law firm Mannheimer Swartling's employment practice group. His work includes employment issues in relation to reorganisations, transactions, business transfers and other structural changes. Tobias also has a particular focus on work with employment litigation and arbitration. A big part of this work refers to redundancy disputes, dismissals, discrimination, misappropriation of trade secrets, competing activities and other irregularities directed at the employer. Tobias also assists employers with workplace investigations – both under the Swedish employment protection, discrimination, work environment and whistleblowing legislation as well as international, cross-border, compliance investigations.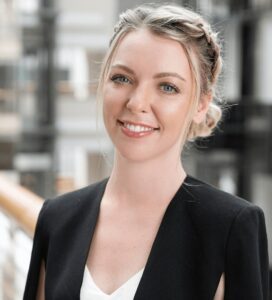 Valeriya Bezpala
Partner
Labour and Employment Practice
Vasil Kisil and Partners Law Firm (Ukraine)
Read full CV
Ms. Bezpala has over 12 years of successful track record in advising a range of international and domestic clients on various aspects of Ukrainian labour and employment law.
Member of Board of the HR Committee of European Business Association, and a Deputy Head of the Labour Law Committee of Ukrainian Bar Association.
Recognized by Chambers Europe and Legal 500 among Labour and Employment market leaders in Ukraine. Listed by Best Lawyers among the prominent Ukrainian practitioners in Labour and Employment.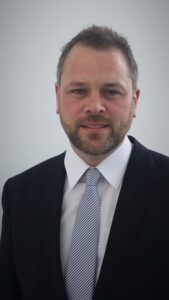 William Maher
Ireland
Barrister at law
practitioner in Irish Whistleblowing high-profile cases
Read full CV
William Maher BL is a practicing Barrister in Ireland and in Northern Ireland. 
He specialises in employment and administrative law. William has a longstanding interest in protected disclosures and has acted in numerous whistleblowing actions on behalf of both the employee and the employer before the Superior Courts and statutory employment law bodies in Ireland.
In 2021 William represented the successful claimant in Baranya v Rosderra Irish Meats 2021 [IESC] 77, the leading and to date only Irish Supreme Court decision on whistleblowing in Ireland.  The Supreme Court's unanimous decision provided a comprehensive analysis of Irish whistleblowing legislation.  It confirmed the broad scope of Irish protected disclosures legislation, that a personal grievance can also be a protected disclosure, that there was no requirement for a public interest for a disclosure to be valid and that a Code of Practice introduced by Statutory Instrument, misstated the law.  This decision has been the source of much discussion and debate and influenced an amendment to Irish protected disclosures legislation in 2022.
William is a regular contributor at conferences on the Irish experience of protected disclosures legislation. In addition to his work as a barrister, William has lectured on Employment Law, Public Law, Irish and EU Constitutional arrangements and on the Irish and European legal and political process. 
Previously, William worked as a lobbyist with the representative body of Irish industry, influencing Irish and European decision makers on behalf of the Irish food industry as well as international trade affairs.
Outside of work, William is married with a young family, is a sports coach for underage sports teams, is chairman of a social housing charity and is an International Election Monitor with European Union and United Nations missions on behalf of Ireland's Department of Foreign Affairs.